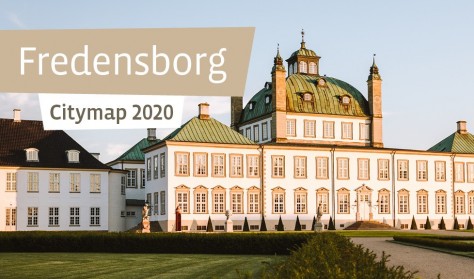 Bykort over Fredensborg/Citymap of Fredensborg
Bykort over Fredensborg med seværdigheder, shopping, oplevelser, spisesteder og overnatning. Kortet er lige til at putte i lommen og folde ud, når du skal bruge det.
Du får også et Nordsjællandskort med de vigtigste cykelruter, Margueriteruten, seværdigheder og meget mere.
Kortene er gratis, du betaler kun for portoen. Sendes med PostNord. Forvent 2 ugers leveringstid.



Map of Fredensborg with attractions, shopping, experiences, places to eat and accommodation. The map s just for putting in your pocket and folding out when you need it.
We also enclose a North Sealand map with the most important cycle routes, the Margueriterouen, main sights and much more.

The maps are free; you pay only for the postage. Will be sent by mail. Expect 2 weeks of delivery.